Watching The Great American Read: Simon Birch based on A Prayer for Owen Meany #book2movie #SaturdayMatinee
Get link

Facebook

Twitter

Pinterest

Email

Other Apps
Since there are so many movies based on the Great American Read's Top 100 list, I'll be using the weekly Saturday Matinee to highlight some of those pairings. Just a friendly reminder to read 'em before—or after—you see 'em.
First on the list, A Prayer for Owen Meaney by John Irving adapted as Simon Birch starring Ashley Judd, Oliver Platt, David Strathairn with Ian Michael Smith as Simon Birch and Joseph Mazello as Joe Wenteworth.


About the book:
"

I am doomed to remember a boy with a wrecked voice—not because of his voice, or because he was the smallest person I ever knew, or even because he was the instrument of my mother's death, but because he is the reason I believe in God; I am a Christian because of Owen Meany.
In the summer of 1953, two eleven-year-old boys—best friends—are playing in a Little League baseball game in Gravesend, New Hampshire. One of the boys hits a foul ball that kills the other boy's mother. The boy who hits the ball doesn't believe in accidents; Owen Meany believes he is God's instrument. What happens to Owen after that 1953 foul ball is extraordinary.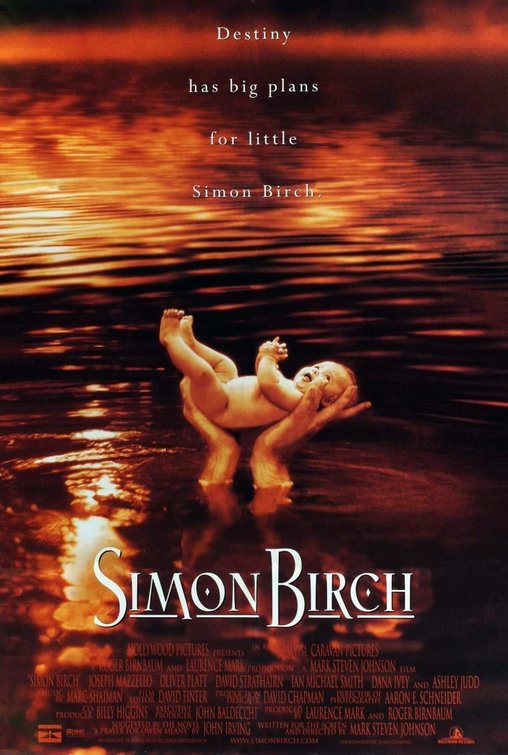 Simon Birch is available to stream on Amazon, YouTube, iTunes, Vudu and GooglePlay.
Get link

Facebook

Twitter

Pinterest

Email

Other Apps