Get link

Facebook

Twitter

Pinterest

Email

Other Apps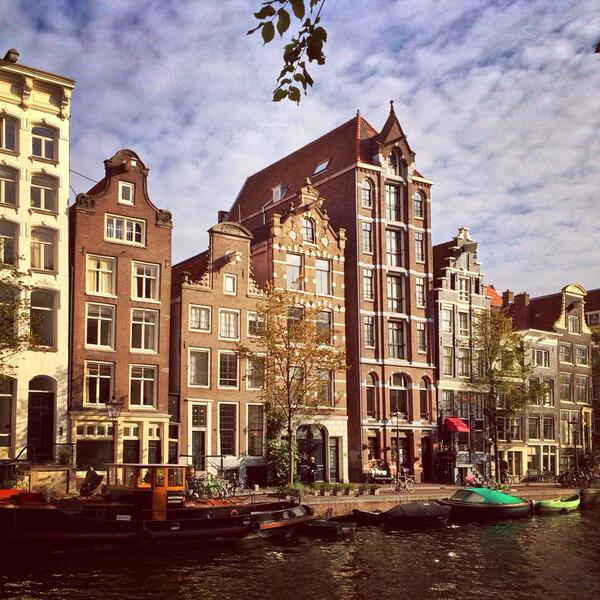 Am I posting too frequently about The Fault in Our Stars? The truth is it's hard to escape TFIOS news; it's all over social media. Still I couldn't resist sharing this stunning photo of Amsterdam shot by Ben Richardson, The Fault In Our Stars cinematographer. The cast and crew arrived Saturday and started shooting at the Ann Frank House Monday. In addition to seeing this emotional story come to life, I'm psyched to see what this gifted director of photography brings to the equation.
If you want to follow the film day by day - or even hour by hour - you can check out

The Fault In Our Stars fansite

; they are on it, moving into Week 8 coverage.
There's so many TFIOS fansites and posts it can make you crazy but you might enjoy John Green's take on the filming of his beloved YA book at his

tumblr

here - he is ever present on set, and they all seem very fond of each other. Here's what Green told his Facebook friends.



"Amsterdam is beautiful even in the rain," wrote Green on his official Facebook page, adding, "It's so strange and wonderful to be back here not just imagining Hazel and Gus but kinda WITH them. I don't think anything like this will ever happen to me again so I made a point today just to watch Shailene and Ansel sitting on a bench together staring out at the canal. And I remembered being on a train in Holland, writing the words they were saying...anyway, it's hard to describe, but I'm so grateful to everyone who made the movie and everyone who made it possible by loving the book."






Speaking of that park bench ... over on the

TFIOS News tumblr

. there's a behind the scenes picture of Woodley and Elgort sitting on that park bench alongside the canal. It looks like they're taking a breather from shooting but the blue bag beside Woodley may be our first look at Hazel's oxygen tank. I'm unable to zoom in that closely but I think the breathing tubes are in place. Sorry I'm unable to capture the image, check it out at the TFIOS tumblr; can you tell if the breathing tubes are there?
I'm tracking The Fault in Our Stars news at my own

the TFIOS File

.
Get link

Facebook

Twitter

Pinterest

Email

Other Apps